Internet protocols are described by RFCs – request for comments – issued by the Internet Engineering Task Force. The words "must", "should", and "may" are used often in these documents to describe what hosts need to do in various situations. As such, the words themselves are defined in RFC 2119.
Back when I did Unix network programming I started to use these words for tagging code comments. Sort of like "hack:" or "todo:" comments, but with a built-in priority. This works great for me, as I can then search for "MUST:", "SHOULD:", and "MAY:" tags in the code and see the stuff prioritized. "MUST:" flags unshippable issues, "SHOULD:" is serious business and should be near zero, and "MAY:" is for possible refactorings and low priority stuff. Ideally all tags are temporary of course, as issues are resolved one way or another.
In general I believe in writing expressive code rather than comments, but these tags have come in handy. Plus they're fun – there's something to be said for cultivating the quirky traditions of computing.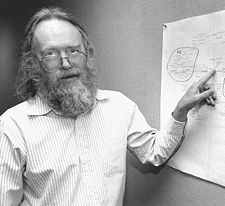 Comments